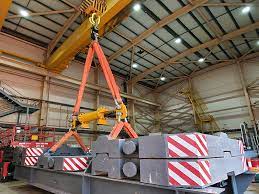 we are the world`s leading testing , inspection and certification company.
We are recognized as the global benchmark for quality and integrity. Our employees operate a network to enable a better, safer and more interconnected world.
Wherever you are, whatever your industry, our experts worldwide provide specialized solutions to make your business faster, simpler and more efficient.
As a trusted HORIZON LLOYD  offers innovative solution that go beyond simple compliance with regulations and standards, reducing risk, improving performance and promoting sustainable development.
We partner with you to offer independent services that will help you reduce risk, streamline your processes and operate in a more sustainable manner
The equipment's or lifting accessories are inspected several times during its life cycle, to confirm it is designed and operated efficiently and meet specified quality and safety standards.
Our vision
We aim to be the most competitive .our core competencies in inspection, verification, testing and certification are being continuously improved to be best-in-class. they are at the heart of what we are. our chosen markets will be solely determined by our ability to be the most competitive and to consistently deliver unequaled service to our customers.
Testing Methods:
Thorough examination and certification of all lifting equipment and accessories
Non Destructive Testing (NDT)
Destructive Testing
Proof Load Testing
Witness of pressure testing.
Wall Thickness verification and certification of Vessels, Tanks, silos and etc.
HORIZON LLOYD Company offers the following inspection services with very high quality:
Electric Lifts
Overhead Travel Cranes
Wire Rope Sling
Shackles
Chain blocks
Chain slings
Pad Eyes
Hooks
Eyebolts
Lifting Frames
Lifting Spreader Beam
Plate Clamp
Runway Beams
Man Made Fibre Slings
Single and Multi Sheave Blocks
Jaw Winches (Tirfors)
Travelling Trolleys
Crabs, Hoists and Winches
Mobile Lifting Gantries 'A' Frame
Hooks
Eyebolts
Offshore Containers
Man Baskets
  HASSAN ALI
Founder of Horizon Lloyd
address:20 b Elshams Building
Eltouring-Haram,giza,egypt.