LIFTING EQUIPMENT ENGINEERS ASSOCIATION
July 23, 2022

2 minutes read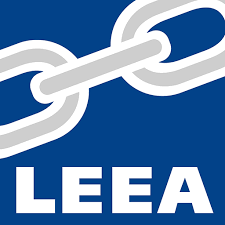 HORIZON LLOYD I guarantees the safe and efficient functioning of your equipment by detecting defects before they cause severe damage. Our inspection takes place in compliance with regulations and relevant standards.
Testing Methods:
Thorough examination and certification of all lifting equipment and accessories.
Non-Destructive Testing (NDT).
Destructive Testing.
Proof Load Testing.
Witness of pressure testing.
Wall thickness verification and certification of vessels, tanks, silos, etc.
HORIZON IS A QUALIFIED COMPANY TO WORK ON FOLLOWING CATEGORIES:
Overhead Travelling Cranes.
Single And Multi-Sheave Blocks(Snatch Blocks).
Wire Rope Slings.
Jaw Winches (Tirfors).
Shackles.
Chain blocks.
Chain slings.
Pad Eyes.
Power Operated Hoists.
Hooks.
Mobile Elevating Working Platform.
Eyebolts.
Offshore Containers.
Man Baskets.
Lifting Frames.
Lifting Spreader Beam.
Beam  Clamps.